Welcome to CREATING INSIGHTS Art Therapy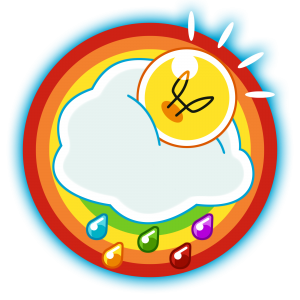 Hello and welcome to my page! My name is Louise and you may have noticed my business was formerly known as 'Louison – Art Therapy'. The name was fondly given to me by my art hero Mirka Mora, who I had the pleasure of meeting a few times. She told me to create freely without restriction under the alias of Louison! 
Whilst I still create freely with her words and spirit in mind, I found myself using a term frequently in my work and final masters project, which to me sums up the experiences of myself and my clients when making art and meaning of our work, world, circumstances, challenges, strengths and so forth.
So the timing feels right for me now to shift into this change as I help others do the same. My lived experience is always lightly on offer to my clients and I've learned so much during the past few years, pre-during-post pandemic. Are we post yet?
So with change comes the creation of insight, inspiration, meaning and flow…and so was born
"Inside you there's an artist you don't know about." Rumi
"The purpose of art is washing the dust of daily life off our souls." Pablo Picasso
"The purpose of the flow is to keep on flowing, not looking for a peak or utopia but staying in the flow." Mihaly Csikszentmihalyi
…and my own quote!
"It's not what you make, it's how it makes you feel." Louise Weston ☺️
🌦 🌈 ☀️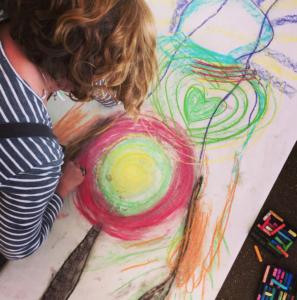 Art Therapy is a gentle, self-paced, self-directed practice. It is rich in its ability to provide a person-centred approach for achieving self-awareness, healing and growth.
Art Therapy offers the client a chance for free expression and self-exploration in a non-judgemental way. Through a support and encouragement, it has the ability to help build on skills such as resilience, confidence, self-regulation and so on… READ ON
Art has been my friend and go to since I was a toddler. My very patient Mother allowed be to be in creative bliss (mess) freely till my heart's content and I have in turn done the same for my children and now others through my expressive workshops and individual therapy.
I believe there is great benefit in being in the right head space, free from critical thinking to be able to truly and freely create… READ ON